A.K.T MEMORIAL COLLEGE OF ENGINEERING AND TECHNOLOGY
(Affiliated to Anna University-Chennai, Approved by AICTE-New Delhi & ISO 9001:2015 Certified Institution)
A.K.T Nagar, Neelamanagalam, Kallakurichi, Tamil Nadu, Pin Code : 606 213. Mobile : 9524742999, Email : aktengg@yahoo.in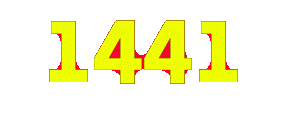 Hearty Greetings to you! A.K.T Memorial College of Engineering and Technology was established as non-profitable educational institution to transform the dream of youths into reality. The main aim of the institution is to impart both value added education and the most necessary skill sets to our students to meet out the needs of fast-growing entrepreneurial organizations, ever increasing complex needs of customers and challenges of a rapidly changing world economy.
​
The management believes that this college education is the foundation for all future possibilities in the life of a student. Hence the academic grounding and moral strength gained by the education provided by the institution enable the student to compete in the career. Our institution aims in developing congenial environment for the students.
​
We are committed to inculcate professionalism mixed with indispensable human values amongst our students. Active participation of students with the expert guidance from faculty members at the class rooms and laboratories will enable them to grasp the finer points of engineering practices. In order to take the teaching learning process beyond the classroom, we intend to organise expert lectures given by renowned professionals from industry and academia. It is our commitment to groom budding professionals with utmost discipline and human values..
- Thiru.A.K.T. Mahendran
Chairman
A.K.T Group of Institution
s.