A.K.T MEMORIAL COLLEGE OF ENGINEERING AND TECHNOLOGY
(Affiliated to Anna University-Chennai, Approved by AICTE-New Delhi & ISO 9001:2015 Certified Institution)
A.K.T Nagar, Neelamanagalam, Kallakurichi, Tamil Nadu, Pin Code : 606 213. Mobile : 9524742999, Email : aktengg@yahoo.in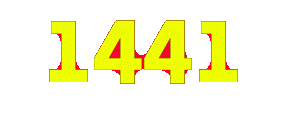 DEPARTMENT OF CIVIL ENGINEERING
SOIL MECHANICS LABORATORY
Describe the nature of soil problems encountered in civil engineering and give an overall preview of the behavior of soil.

Describes the nature of soil, especially the transmission of stresses between soil particles.

Studying primarily the dry soil behavior since many aspects of soil behavior can be understood by considering the interaction of soil without the presence of water.

In practical part, present testing procedures for making determinations of the soil properties to be used in the design of civil works projects.

ENVIRONMENTAL ENGINEERING LABORATORY
To introduce students to how the common environmental experiments relating to water and wastewater quality are performed.

This course will help students know which tests are appropriate for given environmental problems, statistically interpret laboratorial results and write technical reports, and apply the laboratorial results to problem identification, quantification, and basic environmental design and technical solutions.
​
STRENGTH OF MATERIALS LABORATORY
1.The objective of the strength of materials lab is to demonstrate the basic principles in the
area of strength and mechanics of materials and structural analysis to the
undergraduate students through a series of experiments.
2. In this lab the experiments are performed to measure the properties of the materials
such as impact strength, tensile strength, compressive strength, hardness, ductility etc.
​
SURVEY PRACTICAL I& II LAB
The main objective of this project is to determine the distance between two points when direct
measurement is difficult or not possible due to an obstruction between the two points such
as a river, lake, building, tower, …etc.
CONCRETE & HIGHWAY LABORATORY
To learn the principles and procedures of testing concrete and highway materials and to get hands on experience by conducting the tests and evolving inferences.