A.K.T MEMORIAL COLLEGE OF ENGINEERING AND TECHNOLOGY
(Affiliated to Anna University-Chennai, Approved by AICTE-New Delhi & ISO 9001:2015 Certified Institution)
A.K.T Nagar, Neelamanagalam, Kallakurichi, Tamil Nadu, Pin Code : 606 213. Mobile : 9524742999, Email : aktengg@yahoo.in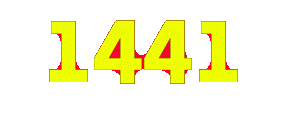 The Alumni Association was started in the year 2014, with the sole aim of setting up an excellent network amongst our students and our College. This will strengthen our efforts in placement, project works and Industry-Institution Interaction. It provides an opportunity that revokes nostalgia.
"Goodbyes are not forever, Goodbyes are not the end,
They simply mean I will miss you, until we meet again."
​
OBJECTIVES
​​
Ensuring and facilitating the continual bonding of our alumni is one of the main objectives of our Alumni Association. It brings together a wealth of talented and capable professionals who share their expertise and experience, and brainstorm on the prospective avenues.

To provide good interaction between the former students and the college through periodical meetings, project consultancy, placement activities and guest lectures / seminar thereby making the alumni to be a part of developmental activities, taking place in the college.

To maintain a continuing and life long relationship among the students, faculty and Alma matter.

To strengthen the cooperation and coordination with industries.

To enhance Placement Opportunities for juniors.

To create opportunities for training and special projects apart form guest lectures, industrial visits and seminars.

To suggest modifications and up gradation, updating of curriculum to meet the industrial needs.

To arrange Alumni Lectures and Guest Appearances for various events like quiz, etc.

To organize frequent alumni meets to develop the bonding between Alumni and the institution every year.
​
ACTIVITIES
Regular Alumni meets

Career Guidance Program from Placement Cell for unplaced students

Technical Seminars by Alumni in reputed organizations

Website updation to keep alumni informed about happenings in the college

Compiled Feedback analysis of Alumni Members
Alumni activities are undertaken by a nominated faculty. Contributions of alumni towards Development and Placements have been encouraging.
For New
Alumni Registration