A.K.T MEMORIAL COLLEGE OF ENGINEERING AND TECHNOLOGY
(Affiliated to Anna University-Chennai, Approved by AICTE-New Delhi & ISO 9001:2015 Certified Institution)
A.K.T Nagar, Neelamanagalam, Kallakurichi, Tamil Nadu, Pin Code : 606 213. Mobile : 9524742999, Email : aktengg@yahoo.in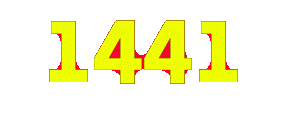 Managing Director's Message
"I take the pleasure in welcoming you to AKT Memorial College of Engineering and Technology, an institute dedicated to the proper growth and development of each and every student for a better career prospect.
We have the broad vision of developing the most ordinary of the students into technical professionals, who will remain relevant in the current as well as the future global landscape. Our objective is to develop confidence, self-motivation, research and problem solving skill sets and imbibe value education among our students. We give top priority to discipline and knowledge and the application of the same for societal progress and upliftment. I also understand the need for the students to feel at home in the college environment. Both the teaching fraternity and the management team are amiable and affectionate, yet they make the students as disciplined individuals such that success is always on their side. All amenities like Computer Labs with internet facility, library and laboratories, hostels, transports, etc. function in full swing to make the students perform well. All efforts are made to improve the creativity and problem solving abilities of the students so that they can contribute their best to the society and the country.
We are confident that the students passing out from this college will be technically sound, confident and have good leadership skills. I wish all the best to all the prospective students.
- Thiru.T.M. Rajendran
Managing Director
A.K.T Group of Institution
s.