A.K.T MEMORIAL COLLEGE OF ENGINEERING AND TECHNOLOGY
(Affiliated to Anna University-Chennai, Approved by AICTE-New Delhi & ISO 9001:2015 Certified Institution)
A.K.T Nagar, Neelamanagalam, Kallakurichi, Tamil Nadu, Pin Code : 606 213. Mobile : 9524742999, Email : aktengg@yahoo.in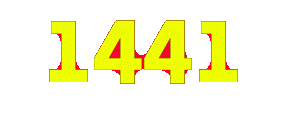 We, In A.K.T Memorial College of Engineering & Technology have separate canteen within the premises for the students and faculty members to serve hygienically prepared food to the staff and students. A subsidized pay canteen is also operative in the campus. This can provide food for more than 100 people at a time. A separate queue and seating arrangement for boys and girls are arranged in the canteen.
The College has a spacious and airy Canteen. It provides a variety of wholesome, tasty snacks and food at a reasonable price. The Canteen also provides packaged snacks items, bakery products, soft drinks to the taste and requirements of not only the students but also the staff members. A Co-operative Store is available next to the Canteen. It satisfies all the cosmetic, stationery, and other academic needs of the students.
Rest room facility is extended to dayscholars.

Separate lunch rooms are available for dayscholar boys and girls.

The canteen serves the students, the day scholars and visitors.

The canteen is run on self-help principle.

Canteen provides A-La-Carte cuisine for both vegetarians and non-vegetarians.

Separate dining rooms are available for boys and girls.

The canteen works from 7.30 AM to 7.30 PM.