A.K.T MEMORIAL COLLEGE OF ENGINEERING AND TECHNOLOGY
(Affiliated to Anna University-Chennai, Approved by AICTE-New Delhi & ISO 9001:2015 Certified Institution)
A.K.T Nagar, Neelamanagalam, Kallakurichi, Tamil Nadu, Pin Code : 606 213. Mobile : 9524742999, Email : aktengg@yahoo.in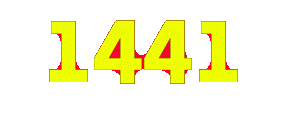 DEPARTMENT OF ELECTRONICS AND COMMUNICATION ENGINEERING
Electronics Circuits Lab
Be exposed the characteristics of basic electronic device

Be exposed to RL and RC Circuits

Be familiar with Thevinin &Norton theorem KVL&KCL and Super position theorem
Digital Electronics Lab
To introduce the methods for simplifying Boolean expressions

To outline the formal procedures for the analysis and design of combinational circuits and sequential circuits

To illustrate the concept of synchronous and asynchronous sequential circuits
Digital Signal Processing Lab
To implement linear and circular convoluti

To implement IIR and FIR filters

To study the architecture of DSP Processor

To demonstrate the finite word length effects
​
Computer Networks Laboratory
Learn to communicate between two desktop computers

Learn to Implement the different protocols

Be familiar with socket processing and various routing algorithms

Be familiar with simulation tools
​
VLSI Lab:
To learn Hardware Descriptive Language(Verilog/VHDL)

To learn the fundemendal principles of VLSI circuit design in digital and analog domain

To familiarize fusing of logic modules on FPGAs

To provide hands on design experience with professional design (EDA) platforms
Microprocessor and Microcontroller Lab:
Introduce ALP concepts and features

Write ALP for arithmetic and logical operations in 8086 and 8051

Interface different I/Os with Microprocessors

Be familiar with MASM
Communication System Lab
To visualize the effects of sampling and TDM

To implement AM&FM modulation and demodulation

To implement PCM&DM

To implement FSK,PSK and DPSK schemes

To implement Equalization algorithms and Error control coding schemes
Optical and Microwave Lab
Understand the working principle of optical sources,detector,fiber and microwave components.

Develop and understanding of simple optical communicational link.

Learn about the characteristics of measurement in optical fiber.