A.K.T MEMORIAL COLLEGE OF ENGINEERING AND TECHNOLOGY
(Affiliated to Anna University-Chennai, Approved by AICTE-New Delhi & ISO 9001:2015 Certified Institution)
A.K.T Nagar, Neelamanagalam, Kallakurichi, Tamil Nadu, Pin Code : 606 213. Mobile : 9524742999, Email : aktengg@yahoo.in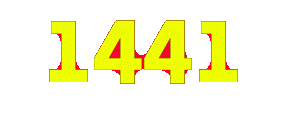 Residential students are housed in single-gender hostels where they benefit from the availability of extra-curricular enrichment activities such as yoga, sports and study facilities. Their stay in the hostel enables them to in fuse a holistic lifestyle. The spotlessly maintained and spacious vegetarian and non-vegetarian dining halls in the hostels serve wholesome nutritious food. AKT Engineering College attaches great importance to the nature of lifestyle is the campus. Tobacco, in any form and other into incants are strictly prohibited. There are two gyms in the campus equipped with up ride- bicycle and 6 in multi-gym.
Each hostel has a separate sports room. A general store caters to the stationary and other requirements like domes tie goods, toiletry, provisions, note books etc. The amenities stall houses photocopying facility and STD booth. Separate Hostel facilities are available for Boys and Girls. The Hostel provides accommodation for all the needy students. The rooms are furnished with Table, Chair, Cot and Fan. A Committee consisting of the following personnel manages the Hostel.
Warden.

Dy. Warden.

Asst. Warden.

Residential Tutors.
The College has built separate Hostel for Boys and Girls. More than 500 Students are accommodated. The rooms are furnished for single bed, double bed, three bed or dormitory type occupancy from economy to delux suite to make it affordable to every section of the society. Each hostel room has common facilities for indoor games, reading rooms, audio, video and medical facilities.
​
Hostel Rules
​
The Hostel is meant to be yet another home for students. The inmates of the Hostel are expected to be mutually friendly and co-operative with their fellow students.

No student should indulge in any undesirable activity thereby causing problems to the smooth functioning of the Hostel.

Smoking or use of liquor or any other intoxicant or playing cards is strictly prohibited. The guilty will be expelled from the hostel with immediate effect.

Study hours are observed from 8.30 P.M. to 10.30 P.M. and students should devote these hours only to their studies.

Attendance will be taken by the Deputy Warden during study hours.

No student is allowed to go out of the Hostel after 9.00 P.M.

Prior permission should be obtained from the Warden for entertaining visitors/guests in the Hostel. They are required to maintain order and discipline.