A.K.T MEMORIAL COLLEGE OF ENGINEERING AND TECHNOLOGY
(Affiliated to Anna University-Chennai, Approved by AICTE-New Delhi & ISO 9001:2015 Certified Institution)
A.K.T Nagar, Neelamanagalam, Kallakurichi, Tamil Nadu, Pin Code : 606 213. Mobile : 9524742999, Email : aktengg@yahoo.in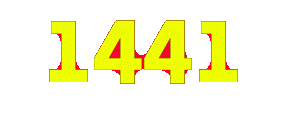 DEPARTMENT OF MECHANICAL ENGINEERING
COMPUTER AIDED DRAFTING AND MODELING LABORATORY:
To develop skill to use software to create 2D and 3D models.
Equipment's:
Pentium IV computer or better hardware, with suitable graphics facility, Licensed software for Drafting and Modeling, Laser Printer or Plotter to print / plot drawings.
Software's :
AUTOCAD, Think3
​
MANUFACTURING TECHNOLOGY LABORATORY I:
To Study and practice the various operations that can be performed in lathe, shaper, drilling, milling machines etc. and to equip with the practical knowledge required in the core industries.
Equipment's:
Centre Lathes, Horizontal Milling Machine, Vertical Milling Machine, Shaper
MANUFACTURING TECHNOLOGY LABORATORY – II:
To Study and acquire knowledge on various basic machining operations in special purpose machines and its applications in real life manufacture of components in the industry.
Equipment's:
Turret and Capstan Lathes, Horizontal Milling Machine, Vertical Milling Machine, Surface Grinding Machine, Cylindrical Grinding Machine, Radial Drilling Machine, lathe Tool Dynamometer, Milling Tool Dynamometer, Gear Hobbing Machine, Tool Makers Microscope, CNC Lathe, CNC Milling machine, Gear Shaping machine, Centerless grinding machine, Tool and cutter grinder
THERMAL ENGINEERING LABORATORY – I:
To study the value timing-V diagram and performance of IC Engines. To Study the characteristics of fuels/Lubricates used in IC Engines. To study the Performance of steam generator/ turbine.
Equipment's:
I.C Engine – 2 stroke and 4 stroke model, Apparatus for Flash and Fire Point, 4-stroke Diesel Engine with mechanical loading, 4-stroke Diesel Engine with hydraulic loading, 4-stroke Diesel Engine with electrical loading, Multi-cylinder Petrol Engine, Single cylinder Petrol Engine, Data Acquisition system with any one of the above engines, Steam Boiler with turbine setup
THERMAL ENGINEERING LABORATORY – II:
To study the heat transfer phenomena predict the relevant coefficient using implementation. To study the performance of refrigeration cycle / components
Equipment's:
Guarded plate apparatus, Lagged pipe apparatus, Natural convection-vertical cylinder apparatus, Forced convection inside tube apparatus, Composite wall apparatus, Thermal conductivity of insulating powder apparatus, Pin-fin apparatus, Stefan-Boltzmann apparatus, Emissivity measurement apparatus, Parallel/counter flow heat exchange'r apparatus, Single/two stage reciprocating air compressor, Refrigeration test rig, Air-conditioning test rig.
DYNAMICS LABORATORY:
To supplement the principles learnt in kinematics and Dynamics of Machinery. To understand how certain measuring devices are used for dynamic testing.
Equipment's:
Cam follower setup, Motorised gyroscope, Governor apparatus - Watt, Porter, Proell and Hartnell governors, Whirling of shaft apparatus, Dynamic balancing machine, Two rotor vibration setup, Spring mass vibration system, Torsional Vibration of single rotor system setup, Gear Models, Kinematic Models to study various mechanisms, Turn table apparatus, Transverse vibration setup.
​
METROLOGY AND MEASUREMENTS LABORATORY:
To familiar with different measurement equipment's and use of this industry for quality inspection.
Equipment's:
Micrometer, Vernier Caliper, Vernier Height Gauge, Vernier depth Gauge, Slip Gauge Set, Gear Tooth Vernier, Sine Bar, Floating Carriage Micrometer, Profile Projector / Tool Makers Microscope, Parallel / counter flow heat exchanger apparatus, Mechanical / Electrical / Pneumatic Comparator, Autocollimator, Temperature Measuring Setup,Force Measuring Setup, Torque Measuring Setup, Coordinate measuring machine, Surface finish measuring equipment, Bore gauge, Telescope gauge.
CAD / CAM LABORATORY:
To gain practical experience in handling 2D drafting and 3D modelling software systems. To study the features of CNC Machine Tool. To expose students to modern control systems (Fanuc, Siemens etc.,). To know the application of various CNC machines like CNC lathe, CNC Vertical Machining centre, CNC EDM and CNC wire-cut and studying of Rapid prototyping.
Equipment's:
Trainer CNC Lathe, Milling.
Software's:
SOLIDWORKS
​
SIMULATION AND ANALYSIS LABORATORY:
To give exposure to software tools needed to analyze engineering problems. To expose the students to different applications of simulation and analysis tools.
Equipment's:
Computer Work Station, Color Desk Jet Printer, Multibody Dynamic Software Suitable for Mechanism simulation and analysis
Software's:
ANSYS
MECHATRONICS LABORATORY:
To know the method of programming the microprocessor and also the design, modeling & analysis of basic electrical, hydraulic & pneumatic Systems which enable the students to understand the concept of mechatronics.
Equipment's Used:
Basic Pneumatic Trainer Kit with manual and electrical controls/ PLC Control each, Basic Hydraulic Trainer Kit, Hydraulics and Pneumatics Systems Simulation Software, 8051 - Microcontroller kit with stepper motor and drive circuit sets, Image processing system with hardware & software.
Software's:
Lab view