A.K.T MEMORIAL COLLEGE OF ENGINEERING AND TECHNOLOGY
(Affiliated to Anna University-Chennai, Approved by AICTE-New Delhi & ISO 9001:2015 Certified Institution)
A.K.T Nagar, Neelamanagalam, Kallakurichi, Tamil Nadu, Pin Code : 606 213. Mobile : 9524742999, Email : aktengg@yahoo.in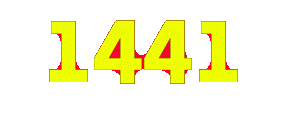 Library is the soul of our College.
A.K.T Memorial College of Engineering and Technology has built up a reputation of higher academic standards in all specialties of Engineering since 2009, a true reflection of dedication and hard work. One of the pillars of such high standards is its high quality Library facilities. This college's academic excellence is reflected in its harmonious blend of infrastructure and its academic environment with high quality Library
A.K.T Central Library caters to the information needs of the institute's faculty, students, staff and researchers. It houses around 35,000 books covering all disciplines of engineering, technology, and management. The collection in the library comprises printed documents such as books, reports, thesis, standards, atlases, patents and journal back volumes. The non-book collections include materials like audio/video cassettes, and CD-ROM discs. There are Slide Projectors and other allied equipment's in the Audio – Visual library. Under the web consortium, the library provides on-line access to a large number of full-text journal databases from various publishers. These e-journals are accessible on intranet to campus users only.
The library provides various services for its members such as lending of books and journal back volumes, reservation of books, inter-library loan, document delivery, photocopying, CD-ROM, Internet services and video screening. All the library activities are computerized, including bar-coded ID cards and separate On-line Public Access Catalog (OPAC) terminals for searching books in the library.
A comfortable and spacious seating arrangement provides a complete academic atmosphere in our library where students can sit and concentrate. The catalog of books helps students to identify their needs and quick reference. It is updated regularly as the new books are added. A Display Board has also been provided in the Library where students can view interesting articles and news-clippings directly.