A.K.T MEMORIAL COLLEGE OF ENGINEERING AND TECHNOLOGY
(Affiliated to Anna University-Chennai, Approved by AICTE-New Delhi & ISO 9001:2015 Certified Institution)
A.K.T Nagar, Neelamanagalam, Kallakurichi, Tamil Nadu, Pin Code : 606 213. Mobile : 9524742999, Email : aktengg@yahoo.in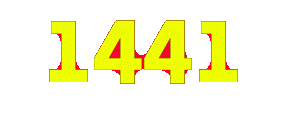 DEPARTMENT OF SCIENCE AND HUMANITIES
CHEMISTRY LABORATORY
1. Predict products of chemical reactions.
2. Explain patterns of chemical reactions.
3. Explain and build models of chemical structures.
LIST OF APPARATUS :-
Calomel electrode,Digital flame photometer,Digital condutivity meter with condutivity cell, Digital ph meter with electrode, Digital potentio meter, Digital visible spectro photometer, Distillation unit,Electronic balance top loading, Hotplate 10"x12", Platinum electrode, Quartz/glass cuvette, Recev stop watch
PHYSICS LABORATORY
1. The Art of Experimentation
2. Experimental and Analytical Skills
3. Conceptual Learning
4. Understanding the Basis of Knowledge in Physics
5. Collaborative Learning Skills
LIST OF APPARATUS:-
Spectrometer,Carey foster's meter bridge, Ultrasonic interferometer, Laser Kit, Band gap- Kit, Traveling microscope,Lee's disc,Torsional pendulum
ENGLISH COMMUNICATION LAB
To enrich the students with communication and soft skills to face the interview.
SOFTWARE'S:-
GLOPARINA