A.K.T MEMORIAL COLLEGE OF ENGINEERING AND TECHNOLOGY
(Affiliated to Anna University-Chennai, Approved by AICTE-New Delhi & ISO 9001:2015 Certified Institution)
A.K.T Nagar, Neelamanagalam, Kallakurichi, Tamil Nadu, Pin Code : 606 213. Mobile : 9524742999, Email : aktengg@yahoo.in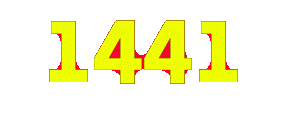 I am not approaching education as a business motive. According to me education means "service". I am taking this opportunity to explore my regards for the service of the people in the form of education. Our A.K.T Memorial College of Engineering & Technology has been surrounded by rural area which we carry the motto of pouring the knowledge of literacy to the rural background students. If a person has been well educated, it stimulates him to think in technical way with positive approach, which indirectly implicates that "Education makes the man perfect."
According to today's status, this world is dominated by technology. This world has been built by many creative Engineers. The fate of the future world is in the hands of today's Engineers. From the launching of rockets to manufacturing the rubber comes from the mystical minds of Engineers. Our A.K.T Memorial College of Engineering & Technology carries the womb of tomorrow's Engineers who are going to play vital part to built extraordinary world.
- Tmt.T.M.Lakshmipriya
Secretary
A.K.T Group of Institution
s.